Welcome to the SmallBusinessTalent.com Podcast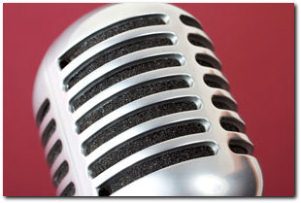 Insights and inspiration to help talented solo professionals to grow their sales and increase their sense of personal fulfillment. That's what the SmallBusinessTalent.com® podcast is all about.
Each podcast episode features candid, no-holds-barred discussions with talented entrepreneurs — people with years of hands-on experience building successful businesses with strong sales and marketing results.
Hosted by SmallBusinessTalent.com founder, Stephen Lahey, our podcast is published every Wednesday. All podcast episodes are well-edited to stay focused, and designed to deliver actionable information.
Get the Free Podcast, Plus Exclusive Content   
Subscribe to the SmallBusinessTalent.com weekly podcast and you'll also get access to special content that's made available only to email subscribers, including:
Our LinkedIn* Power Checklist

to help you attract more ideal clients

Exclusive weekly bonus content for email subscribers only
Complete interview transcripts for all podcast episodes
Add your email below and sign up now — it's free!

Your email address is treated as 100% confidential and never shared or sold.
[*SmallBusinessTalent.com is not affiliated with LinkedIn Corporation]

Steve is an excellent interviewer, and he has a great sense of who to talk to and about what. I look forward to his podcast every week. It's full of real information for real businesses.
>> Tim Berry :: Founder and chairman of Palo Alto Software, Author of The Plan-As-You-Go Business Plan
Recent Podcast Episodes: